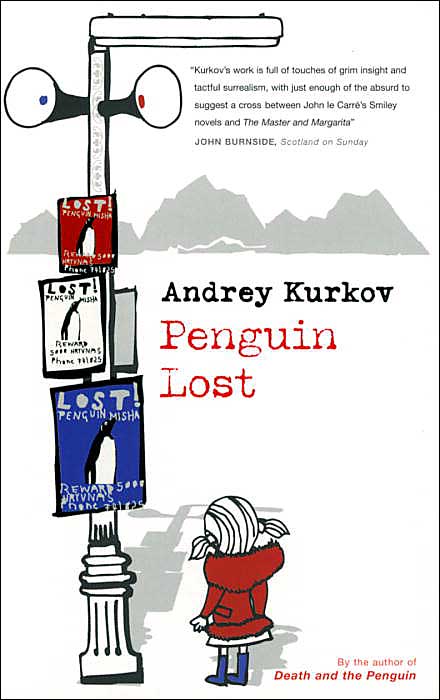 I've been on a book finishing spree in preparation for my trip to the States (no way am I carrying around 3/4 finished books.) First finished was
Penguin Lost
, the sequel to
Death and the Penguin
(see review
here
). I don't want to spoil the story for you, so if you're planning to read the first you might not want to read this review.
The story begins where the previous book left off. Viktor has run away from his troubles and escaped to Antarctica by stealing his convalescing penguin Misha's passage to his native habitat. Feeling guilty for leaving Misha behind, as well as Sonya, the little girl in his charge, Viktor decides to head back to Kiev. Upon returning, however, he finds himself again sucked into the orbit of nefarious characters. Regardless Viktor continues to search for Misha which takes him to Russia and the outer regions of war torn Chechnya. As in the first novel, Viktor encounters a series of interesting and unusual characters who are almost parodies of themselves.
As the story progresses, Viktor ponders the course of his life--whether or not he will settle down with Sonya's nanny, if he will carve out a destiny for himself, what he will do with his melancholy penguin, and whether or not he will actually live up to any of his promises. Viktor's self-inspection is a welcome addition to this novel and makes up (somewhat) for the void left by Misha through the middle of the book.
Much like
Death and the Penguin
, Kurkov's magical realism and exact writing create a brilliantly absurd story, which would only be amplified if I had any clue about recent Ukrainian and Russian history.