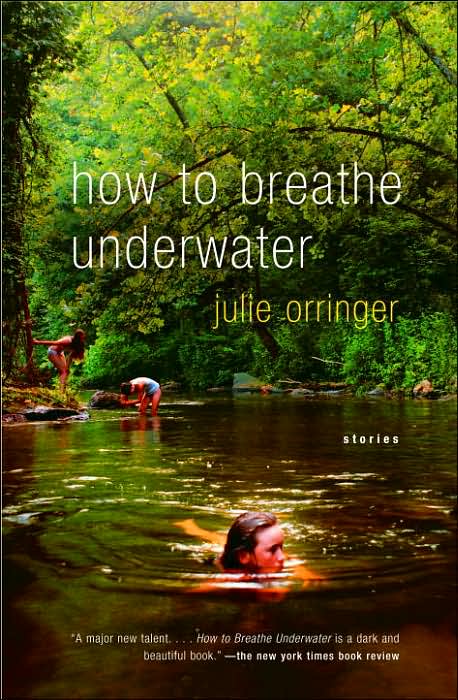 As usual for my trips home, I load up on books. While I belatedly discovered Half.com, I have embraced it's extremely low prices with reckless abandon. (I still believe in and did buy books at a physical bookstore. Don't you worry.) The bruises are almost clearing on my shoulders from carrying this weighty cargo on my back and I've placed them nicely on my to-read bookcase. I haven't had so many new reads to stare at in a long time. Now I'm having the hardest time deciding which one to read first--the covers are all so pretty! So I'm reading two at a time. Here is the list of my new paged companions.
1.
How to Breathe Underwater

by Julie Orringer

:
Is this not the most beautiful cover? It makes the heart ache. A collection of short stories.
2.
Taft
by Ann Patchett
: From reading the covers of a few Ann Patchett novels, it seems she has quite a range of subjects to cover. I enjoyed her writing style in Bel Canto, so I thought I'd give this one a try.
3.
Suite
Francaise
by Irene Nemirovsky
: Written some 60 years ago, the author was killed in a concentration camp and this novel was not published until a few years ago.
4.
One Day in the Life of Ivan Denisovich
by Solzhenitsyn
: I feel like I should read something by this guy and I found this book at a used bookstore and picked it up.
5.
The Moviegoer
by Walker Percy
: Great title and the author is southern. What could be better?
6.
Sex, Economy, Freedom and Community

by
Wendell Berry
: Racy title, no? The folks at Image Journal really like this guy and I've seen his name mentioned quite a few times elsewhere as a Christian writer with a unique perspective on culture, community, etc. I also bought his novel
Hannah Coulter
this summer, but I couldn't lug another volume.
7.
Breath for the Bones: Art Imagination and Spirit (Reflections on Creativity
and Faith)
by Luci Shaw:
I just started this one, and I found it insightful already. The topic, the intersection of art and faith, is a subject in which I am always searching for wisdom. This was also recommended by Image Journal.
8.
Cry, the Beloved Country
by Alan Paton
: This one is on so many reading lists. I Tivoed (that isn't spelled right is it?) the movie while I was at home, but figured I should read the book first. It's only fair.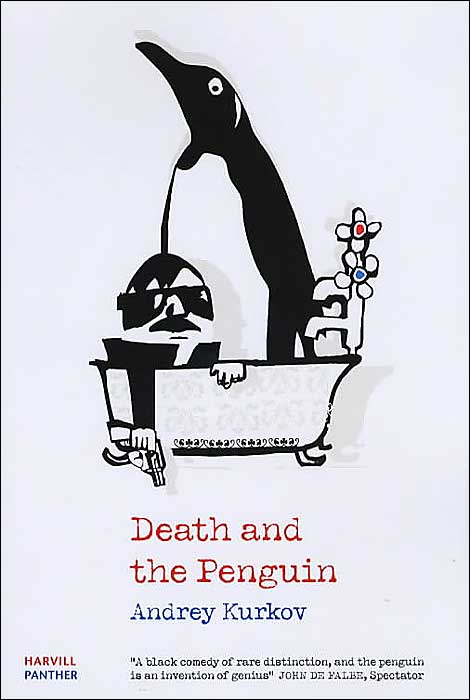 9.
The Things The
y Carried
by Tim O'Brie
n: also on a lot of lists so I bought it. The title is also reminiscent of my book carrying so I thought it was appropriate. I think this one is going to be a pretty heavy read.
10.
Death and the Penguin by Andrey Kurkov
: How could a book with this title and originally written in Russian not be interesting? (That's a rhetorical question.) I heard about this book from The Polysyllabic Spree by Nick Hornby. Now that I think about it, I sure hope I'm smart enough to read this book.
11.
Housekeeping Vs. the Dirt

by N
ick Hornby
: the next installment which follows up
The Polysyllabic Spree.
This is a compilation of articles that Hornby wrote for The Believer Magazine. His monthly column was basically a list of things he read and books he bought each month; however, he was given the stipulation that he was not to bash any authors as that would be left up to every other magazine and newspaper on the planet.
12.
The Name of the Rose

by Umberto Eco
: One of my friend's favorite books and a classic, I'm told.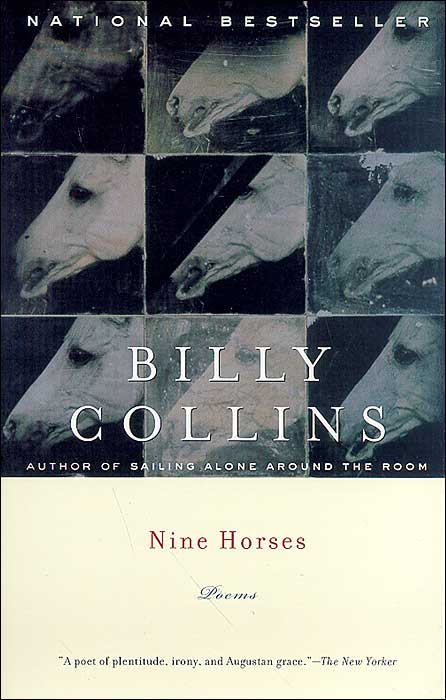 13.
The Bookseller of Kabul

by Åsne Seierstad
: I saw it really cheap at the bookstore and well, the cover was beautiful. The book sounded interesting, too.
14.
Nine Horses
by Billy Collins
: Collins is (or was?) U.S. Poet Laureate. This might be the first book of poetry I've ever bought for myself which was not required reading. I think I'm finally growing up. A friend of mine recommended Collins as very accessible and lately I've been thinking that poetry might not be all that bad. After all, Noah in
The Notebook
read poetry, so how bad can it be? (By the way, how funny would it be if the horses on the cover didn't add up to 9?)
Those, plus a handful of other unread books previously acquired should keep me busy for a while.